Are You Ready To Meet God?
HAVE YOU EVER THOUGHT ABOUT BECOMING A CHRISTIAN?
For God So Loved The World That He Gave His Only Son, So That Anyone Who Believes In Him Shall Not Perish, But Have Eternal Life. John 3:16
ARE YOU FEELING ALONE, FRUSTRATED AND CONFUSED?
GOD IS ALWAYS HERE TO HELP YOU SAYING "FEAR NOT, DO NOT WORRY, DO NOT BE AFRAID, BECAUSE I AM WITH YOU, I WILL HELP YOU, SAYS THE LORD. ISAIAH 41:10
GOD WANTS YOU SAVED TODAY. DO NOT PUT HIM OFF ANY LONGER:
"Behold, I stand at the door knocking, If anyone hears me knocking and Opens the Door, I will come in and Fellowship with him and he with Me. Rev. 4:20
"For Whosoever, Shall Call On The Name Of The Lord, Shall Be Saved. Romans 10:13
WILL YOU ACCEPT GOD'S INVITATION TO SAVE YOU TODAY? IF SO, THEN PRAY THE FOLLOWING PRAYER:
SAY THIS PRAYER BY FAITH AND BELIEVE THAT GOD IS LISTENING.
DEAR GOD: I COME TO YOU TODAY AND CONFESS THAT I AM A SINNER, IN NEED OF BEING SAVED, AND I DESPERATELY NEED YOUR HELP. I HAVE READ OR HEARD YOUR WORD OF TRUTH AND I BELIEVE THAT JESUS IS YOUR SON, HE HAS COME TO SUFFER AND DIE FOR MY SINS AND THAT HE IS THE ONLY WAY BACK HOME TO YOU. LORD, I ACCEPT JESUS CHRIST AS MY LORD AND SAVIOR TODAY, AND ACCORDING TO YOUR WORD THAT IF ANYONE SHALL CONFESS WITH HIS MOUTH AND BELIEVE WITH HIS HEART THAT JESUS CHRIST IS THE LORD, HE SHALL BE SAVED. LORD I BELIEVE, COME INTO MY LIFE. TODAY I SURRENDER MY LIFE TO YOU.
IF YOU HAVE JUST SAID THIS PRAYER AND BELIEVED IT, THE BIBLE SAYS THAT YOU ARE SAVED AND HAVE INSTANTLY BECAME A CHILD OF GOD. PLEASE EMAIL US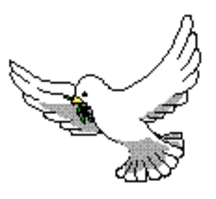 YOU DON'T HAVE TO BE PERFECT, GOD WILL ACCEPT YOU JUST THE WAY YOU ARE:
All have sinned and come short of the glory of God. Roman 3:23
Sin Separates us from God, but He has a remedy for this evil condition.
1. The Wages of sin is Death, but the Free Gift of God is Eternal Life through Christ Jesus, our Lord. Roman 6:23
2. But as many as Received Him, He gave the right to become the Children of God, all they need to do is to trust Him to Save them. John 1:12
Jesus Is Standing With His Arms Open Wide, Just Waiting For You.
YOUR LIFE WILL NOW BE EMPOWERED BY THE HOLY SPIRIT. WE HOPE THAT YOU ENJOY YOUR JOURNEY. MAY THE LORD RICHLY BLESS YOU.
NOW YOU ARE NO LONGER ALONE, GOD IS WITH YOU. AMEN
CHRIST HAS DIED, CHRIST IS RISEN, CHRIST WILL COME AGAIN. NOW YOU CAN BE READY FOR HIS SECOND COMING!